Mozart in Vienna [Hoopla videorecording].
On the 16th of March, 1781 at 9:00 in the morning, the 25 year old Mozart arrives in Vienna. The last ten years of his life will be spent in this city. In this period he writes such masterpieces as the "Magic Flute", his most important symphonies, and the Requiem. In Vienna Mozart takes charge of hi... Full description
Main Author:
Mozart, Wolfgang Amadeus, 1756-1791.
Corporate Author:
hoopla digital.
Other Authors:
Miller, Ludwig., Robin, Donna., Martin, Andrea, 1949-, Leitner, Konrad.
Format:

Video

Language:
English

Published:

[United States] :

Total Content Digital :

2006



Subjects:
Online Access:
Instantly available on hoopla.

Tags:
Add Tag

No Tags, Be the first to tag this record!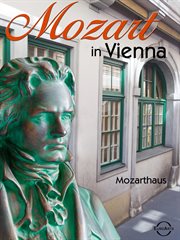 Saved in: