Flow [Hoopla videorecording] : for love of water
This award-winning documentary investigates what experts label the most important political and environmental issue of the 21st Century: the world water crisis. Building a case against the growing privatization of the world's dwindling fresh water supply, the director focuses on politics, pollution,... Full description
Corporate Author:
hoopla digital.
Other Authors:
Starr, Steven, 1957-, Salina, Irena, 1968-, Nemeth, Stephen., Feeney, Caroleen., Jaffe, Lee., Holland, Augusta Brown., Dixon, Caitlin., Gavin, Madeleine., Mondshein, Andrew., Julien, Christophe, 1972-, De Selva, Pablo., Barlow, Maude., Touly, Jean-Luc., Shiva, Vandana., Olivera, Oscar., Bold, Basil.
Format:

Video

Language:
English

Published:

[United States] :

Oscilloscope Pictures :

2008



Subjects:
Online Access:
Instantly available on hoopla.

Tags:
Add Tag

No Tags, Be the first to tag this record!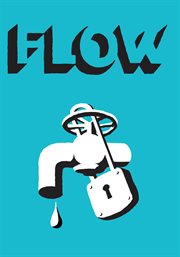 Saved in: